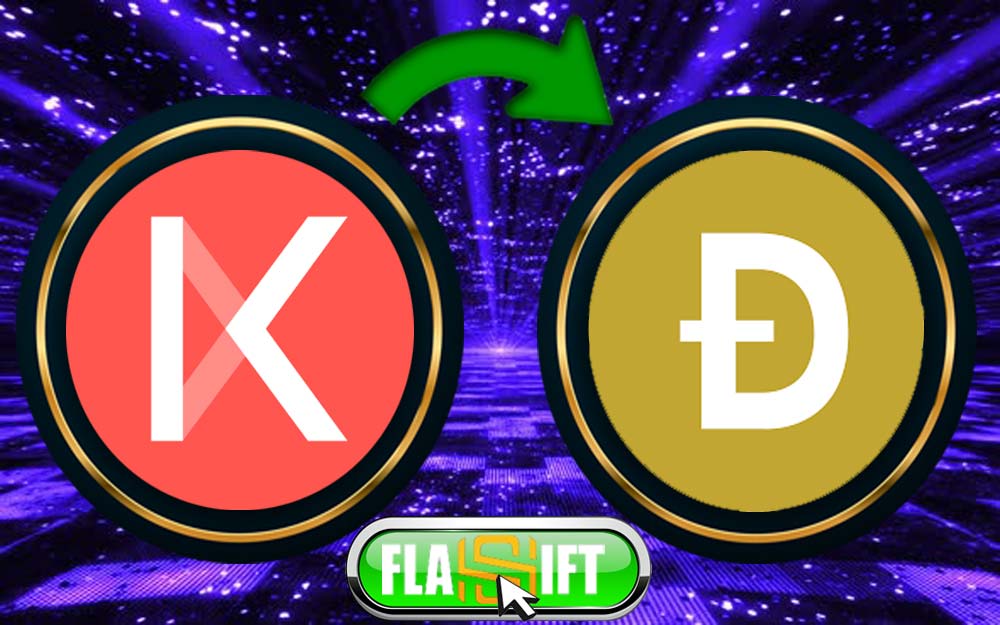 Convert KAVA to Dogecoin
Introducing the KAVA and Dogecoin currencies
Convert KAVA to Dogecoin: In today 's world, also known as the age of technology, most of the focus has shifted to digital currencies, and efforts are being made to help the environment by eliminating paper money.
Digital currencies have become a way of investing that if we can have a proper analysis of them, we can achieve huge profits by buying currencies on time, selling them on time or converting currencies by choosing the right currencies to convert.
Different methods can be used to convert currencies to each other.
One of these methods is to use a multi-coin wallet that can work with an exchange office, and the other is to use reputable exchange offices.
In this article, we are going to introduce Kava currency and Dogecoin currency and then we will continue to discuss how to convert currencies into each other.
Stay with us.
What is Kava Cryptocurrency?
Kava is a software protocol that uses a number of cryptocurrencies to allow its users to borrow and lend their assets without the need for a traditional financial intermediary.
As such, Kava is one of a number of emerging decentralized finance (DeFi) projects.
However, while most DeFi projects run on Ethereum, Kava is built on Cosmos instead, a decision that its design team argues adds more capabilities.
Users of its platform lock digital currencies in smart contracts at Cosmos to lend to the USDX, a cryptocurrency valued in US dollars.
For more information about Kava digital currency, you can read our similar article about introducing Kava digital currency.
The advantages of Kava Cryptocurrency
The main feature of Kava blockchain is summarized in its collateral platform, KAVA CDP.
Users can use this feature to pledge and borrow their digital assets.
Loans received are in the form of USDX Stablecoin, and users can trade these Stablecoins with other assets.
In order to use the KAVA CDP collateral platform, users send their digital assets to the network and after creating a position, their stablecoin is issued.
After receiving their debt, users will receive their secured digital currencies.
However, if the users' debt-to-collateral ratio exceeds the set threshold, the Kava system will automatically liquidate the pledged assets.
KAVA is built using the COSMOS SDK system, an open source framework for developing blockchains.
The blockchains developed using the system are all stock-proof and can access the Tendermint and modular engines of the Cosmos system.
What is Dogecoin cryptocurrency?
DogeCoin was created in 2013 as a simple prize for traditional and old cryptocurrencies like Bitcoin in 2013.
Unlike Bitcoin, which has been created in a rare and inflation-resistant manner, the Dogecoin currency was introduced with 10,000 new coins per minute and without restrictions.
Dogecoin was originally created for Internet comedy, but later designed and created its own coins with a Shiba Inu dog design.
For more information on the Doge coin cryptocurrency, read our similar article about Introducing Dogecoin cryptocurrency.
The advantage of Doge coin cryptocurrency
The Dogecoin transaction fee is low, and this is one of the reasons for the popularity of this cryptocurrency, which makes it affordable for small transactions.
Dogecoin does not have an extraction ceiling limit, which is why it is not considered an inflationary currency.
In recent years, with the decision of Dogecoin developers, it has become possible to extract a combination of Dogecoin and Light Coin, in which case both digital currencies can be extracted simultaneously.
This has increased the security of both blockchains.
How to convert Kava to Dogecoin?
To convert Kava cryptocurrency to Dogecoin cryptocurrency, you can apply through on Flashift website and convert your currencies online and quickly.
You can get the equivalent of your desired exchange rate through on Flashift site and then select one exchange to convert through the offered exchanges and convert the desired currency into another currency.
The steps of converting Kava currency to Dogecoin are as follows:
First we enter the Flashift website.
Click on Flashift website to convert cryptocurrencies.
The second step is to select Kava cryptocurrency from the top drop-down menu and in the bottom drop-down menu, select Dogecoin cryptocurrency as shown below, and then click on View All Exchange Offices.
In this step, you must select the best fee and the best exchange office that you want and click continue.
In this step, you must fill in the required fields, including the address of the wallet to which you want the exchanged kava currency to be deposited in Dogecoin.
The bottom field is for you, if your address has additional memos, tags or IDs, enter it in this field and continue to enter the next step.
In the next step, you must confirm the entered information and enter the last step.
In the final step, you deposit the desired currency to the given address and the converted currency will be sent to your wallet and transferred in a few minutes.