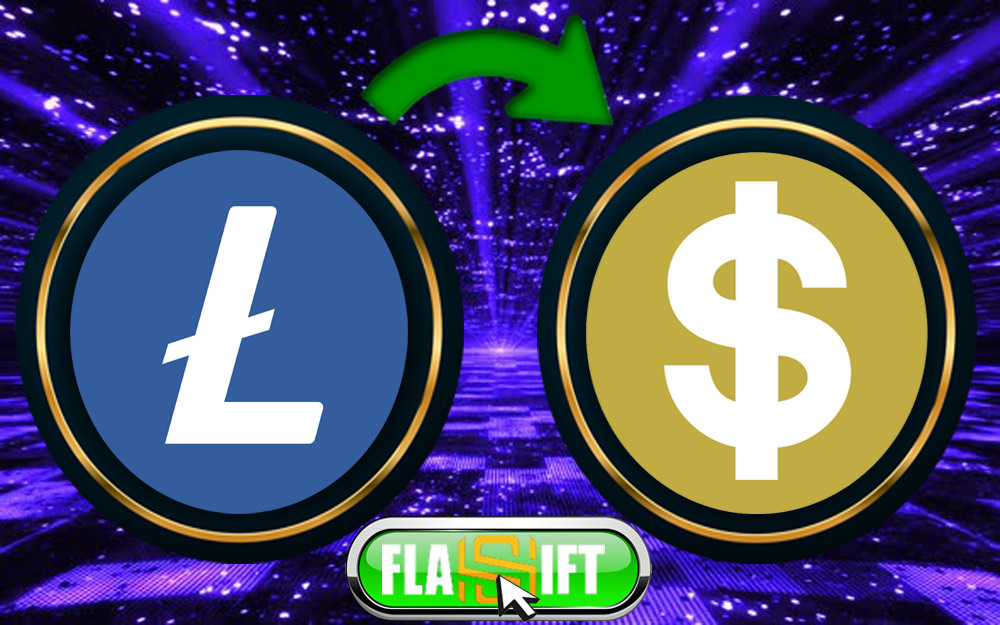 Convert Litecoin to dollar on coinbase
How to register and trade in Coinbase
Convert Litecoin to dollar on coinbase: In a short period of time, digital currency has grown from a small, alternative investment to a total investment of about $ 2 trillion.
Whether you are looking to invest in digital currencies or use it as a payment method, you have probably heard of Coinbase.
Moreover, with tens of millions of users, it is one of the most popular online digital currency exchanges.
It is also one of the easiest ways to buy cryptocurrency, which has helped increase its popularity.
In this article, we are going to teach you how to register on Coinbase and then convert Litecoin to dollars.
So stay with us.
You can read our similar article about How to convert Ethereum to Bitcoin.
The conditions for creating an account on Coinbase website
Creating a Coinbase account is easy.
Requirements for creating coinbase account include:
Be at least 18 years old
A Government photo ID, such as driver license or state ID
A laptop or smartphone with internet access
A phone number to confirm the SMS
The latest version of your internet browser
If you have all of the above, you are ready to create an account.
To do this, enter your first and last name, email, location, and password.
You must also check the box that is that you are at least 18 years old.
You will need to add a strong password and payment method to be able to transfer money to your Coinbase account.
US Customers can use a variety of methods, including a linked bank account, cash card, PayPal, Apple Pay.
Note that PayPal is only available in the United States.
How to register on coinbase
To create an account on Coinbase website, first you should go to coinbase.com and click on the Get started option, which you can see in the upper right corner of the page.

Then in this section, write your name, last name, email and add a strong password that is 8 characters that contain a combination of letters and numbers and check By continuing … and click Create Account.

Click Next as shown below.
In this section, you will be reminded of the privacy policy by clicking on the I acknowledge button, and then in the next step and in the right part of the image below, you will be notified of coinbase informing you about the products, services and special offers.
Click No to enter the next step.
In this section, you must confirm your email address, then click on the Verify Email Address option.
Introducing to EOSIO Cryptocurrency
In this section, you must select your country and enter your phone number.
In this section, a code will be sent to the phone number that you entered in the previous step, which you must enter in the confirmation section of the phone number as shown below.
At this stage, it will ask you for more complete information such as date of birth, address, city, postal code, so on.
By filling in all the fields, click on Continue.
Introducing to Linkcoin cryptocurrency
At this stage, to verify your identity, you must upload your identity card, driver's license or passport by scanning.
There are three options for uploading photos, including a webcam, mobile camera or uploading a scanned photo.
We click on the third option and upload the photos.
After completing the above steps, Coinbase will confirm your account after 1 day and give you an email that you must confirm your IP and address, and may ask you again for a photo that you have previously uploaded and a A selfie has asked for your own image for more security so the hacker do not have access to your personal account, after which your personal account will be created.
Convert Litecoin to Dollars on Coinbase website
To convert Litecoin to dollars after logging in to Coinbase.com, you must click on Sign In.
Then enter the email and password on this page and click on Sign in.
How to convert Ethereum to Bitcoin
In this section, a code will be sent to your phone as a sms, which you must enter in order to be able to log in to your coinbase account.
On this page, you must click on the Portfolio option.
On this page, click on the Trade option.

On this page, there are 3 options for buying, selling and converting.
We go to the Sell section and click Sell all to sell all litecoins.
If you only want to sell a certain number of Light Coins, enter the desired number and click the Sell Litecoin option.

Here it shows us the amount of Litecoin and we click on Sell Now.
In this section, click on Done.
Now in the image below you can see that the amount of our account has increased in dollars.
read similar article: How to convert BTC to USDT on Binance
If you want to exhange cryptocurrencies click here.