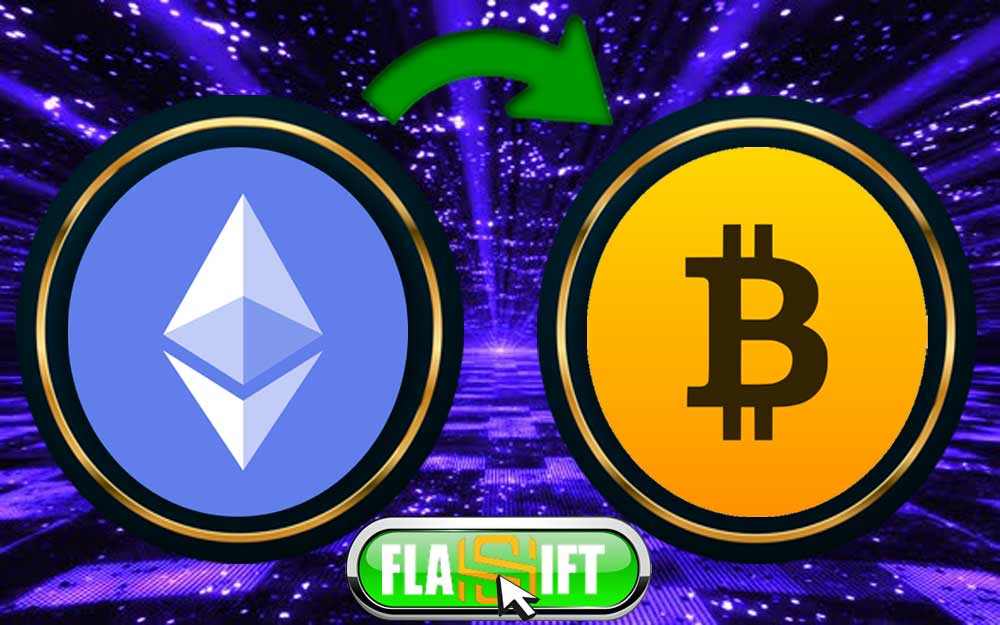 How to convert Ethereum to Bitcoin
What is Coinbase and how should it be used?
How to convert Ethereum to Bitcoin: If you want to trade cryptocurrencies, you need a trading platform and an intermediary to connect to the network.
Coinbase Exchange is a global digital asset exchange company that provides you with a place to buy and sell digital currencies, as well as information about transactions that have entered the blockchain network for approval.
The Coinbase exchange also acts as a wallet.
You can store your digital currencies in this exchange.
The exchange's application is capable of trading Bitcoin, Ethereum, Lightcoin, as well as other Fiat digital assets and currencies in 32 countries.
What is fiat money?
Fiat money is a government-issued currency that is not backed by a physical commodity, such as gold or silver, but rather by the government that issued it.
Coinbase Exchange's application
The application also has the ability to perform bitcoin transactions in many countries around the world.
The company has served more than 10 million customers and facilitated the exchange of cryptocurrencies worth approximately $ 50 billion, according to the Coinbase exchange website.
If you are interested in exchanging cryptocurrencies but do not want to get caught up in core technology issues, products such as the Coinbase exchange are a way for a new form of currency trading and investing.
Despite the many benefits, if you use Coinbase Exchange in your transactions, you will lose some of the benefits of cryptocurrency exchange and blockchain technology.
At Coinbase Exchange, your name is actually attached to your Coinbase account as well as your bank account.
As a result, tracking transaction history will be relatively easy.
And if you do not use blockchain technology, you will not be able to do much to make sure that your transaction history or your account is being processed. Instead, you trust an intermediary if you use a Coinbase exchange.
How to convert Ethereum to Bitcoin on Coinbase
You must be logged in first.
So you should click the Sign In that in the upper right corner that you see in the image below.
you can also read this article>>>>>Introducing to Linkcoin cryptocurrency
You can also read this article>>>>>>>Introducing to EOSIO Cryptocurrency
As you can see this account has a balance of twenty-two dollars and sixty-eight cents and this is a theorem so once you've logged in this is how simple.
You can also read this article>>>>>>>>>>>>Introducing Shiba Inu Cryptocurrency
Now in this section you should click on trade that you see in the upper right corner.
You can also read this article>>>>>>>Introducing Dogecoin cryptocurrency
Here you can see three options that include: sell, buy and convert.
We want to convert Ethereum to Bitcoin, so we're simply going to click Convert.
Here, this it says you don't have any Bitcoin to convert try buying some to get started.
You can also read this article>>>>>>>>>>>>>Introducing Zcoin Cryptocurrency
So instead of buying Bitcoin because we don't have Bitcoin and we don't want Bitcoin or don't want to buy Bitcoin we just select Ethereum.
As you can see we change this to Ethereum, because we want to convert our Ethereum into Bitcoins so all we simply do is put in.
We're just going to put 22 dollars, or they'll give you an option to convert all.
So we'll convert all and then simply just go convert.
Now, as you notice on the left hand side it changed "your order was submitted. we'll send you an email when your order status upstate".
Here's the email from Coinbase when it says your BTC is now available.
We're going to click this email quick.
So again here it is right here you converted 22.22 of Ethereum to Bitcoin so basically this is the email confirmation that we got and we can view it.
When you click on "view conversion" we view this transaction on Coinbase and here it is we have now instead of having Ethereum, we have now converted our Ethereum to BTC.
How does Coinbase work?
In any form of trading with cryptocurrencies, buyers and sellers are needed.
In order to make a transaction, the details of the buyer and seller must be registered by a broker.
To ensure fair trade practices between the two parties, the exchange office is required to monitor all transactions.
However, neither party can trade directly and through an exchange, this role is played by the broker.
Just like a stockbroker, Coinbase Brokerage acts as an intermediary between traders and the exchange, providing an exchange and an online system through which buyers and sellers can trade, regardless of their geographical location.
Global Digital Asset Exchange
Coinbase exchange platform is called GDAX.
The term stands for Global Digital Asset Exchange, formerly known as the Coinbase Exchange.
Important Note: GDAX records every transaction, including not only the volume and price levels of Bitcoin transactions, but also Atrium and Light Coin.
GDAX allows users to quickly enter multiple trades without the need to start bank transfers for each transaction – which can be delayed for several days.
Buyers and sellers in GDAX are known as maker or taker.
Maker, ie users who set a limit on the order price, usually add their limit order to the order office.
Limited orders will be retained in the order book until the bidder's bid does not match the previous bid.
The trader who accepts the price is called the taker.
For example, a trader (maker) orders the sale of 10 Bitcoins and imposes a price limit of $ 2,300.
His order will be stored at the GDAX Registry until the (taker) completes the $ 2,300 purchase order.
Maker do not charge a transaction fee for their orders, while 0.25% of the transaction fee is usually charged to the taker.
Coinbase provides the use of a mobile wallet and a web wallet app, both of which sync with each other.
By having a wallet and using exchange services through a common channel, Coinbase users are able to easily transfer money between both platforms.
These transfers are made immediately and at no additional cost to the user.