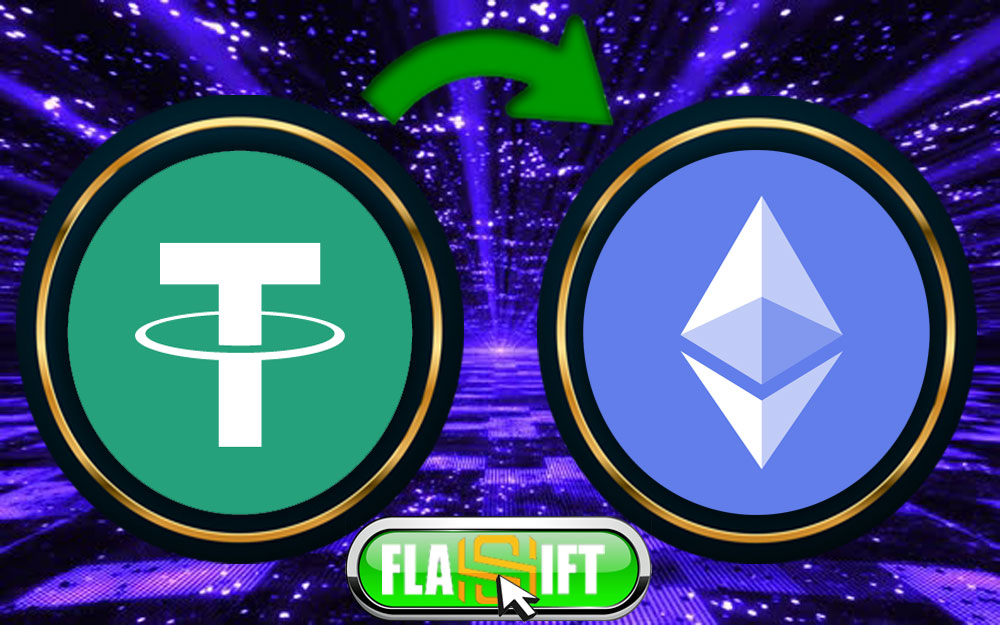 How to convert Tether to Ethereum on Binance?
How to register on the Binance website
How to convert Tether to Ethereum on Binance: These days, due to the great popularity of the people of the world and especially Iran of the digital currency market, there are many people who have questions about how to register on Binance or other digital currency exchanges, and how to do it is a difficult and complicated for them.
Therefore, it was decided that during this article, a complete review and explanation of how to register in Binance online exchange and convert Tether to Ethereum will be provided to be a comprehensive guide for users.
If you want to know about Binance coin see another article: Introducing Binance coin and if you want to know about  convert Bitcoin to Tether read similar article: How to convert BTC to USDT on Binance 
You can also see this article: Introducing to EOSIO Cryptocurrency
Prerequisites for registration on Binance
To start registering on Binance, you must first use a VPN with an unchangeable IP, that is, use a VPN to connect to the Internet, which assigns you an unchanged IP each time.
In addition, you can use VPS to have a unchangeable IP.
Today, many websites offer services for selling and renting VPS, and you can use their subscription.
The next condition for registering on Binance is to have a Gmail account.
You need to have a Gmail account to be able to give a valid email to this digital currency exchange at the time of registration.
So if you have ever opened an account in Gmail, you should be able to access it to see the emails sent by the exchange.
Another condition that you must have before registering on Binance online exchange is to install Google Authenticator application on your mobile phone.
It will be explained in more detail in the following sections.
Registration steps on Binance website
To register on Binance exchanges, you must first go to the website of this exchange, i.e. binance.com, and open its page.
A page opens as shown in the image below and you have to click on the register option to register on Binance.
Enter Account Details
A page will then open asking you for an email and password.
You must enter your Gmail address in the email box and choose a strong password at the bottom.
Your password must be at least 8 characters long and contain numbers and letters.
It is also better to save the password somewhere so you do not forget.
Finally, click the create account button by checking the Accept rules option.
Email Verification
After that, a page will open where you need the code.
In this section, Binance sends an email containing the code to the Gmail address you provided in the first section.
The user must go to his email account, open the email received from Binance and enter the code sent on the website page to activate the account.

Enter Phone Number and Phone Verification
This way, after entering the code on the website, your email address will be activated.
For more security, Binance will ask you for a phone number.
Here it is better to enter a phone number for a country outside Iran and confirm.
On the next page, a code will be sent to your phone number, which you must enter and confirm.
Go dashboard
After confirming the code, you will log in to your Binance account.
At this stage, a page like the one below will open for you and you can go dashboard.
This completes the registration on Binance and you can also make deposits and withdrawals.
You can also read similar article: How to convert Ethereum to Bitcoin

Steps to convert Tether to Ethereum on Binance
After registering on Binance, we now want to convert Tether to Ethereum.
So first we click on the market option at the top of the page.
In this page, we first click on the Fiat Markets section.
In the search field, enter the names of the currencies as follows.
ETHUSDT
Then see this pair and here you need to click on the trade button over on this page.
If you're using the pro layout, buying and selling currencies will be on the right side of your screen.
And if you're using the default layout this will be in the middle of your screen at the bottom Like the image below that you can see.
So in this step you'll then need to go over to buy and click on market you can fill in the amount of USDT you would like to swap, trade transfer, convert or however you want to name it into Ethereum.
so we would like to buy 100 worth of Ethereum we would fill in 100 USDT and then click on buy Ethereum if you found.
Read this article:
Introducing to Linkcoin cryptocurrency
If you want to exchange cryptocurrencies to other on Flashift Click Here.