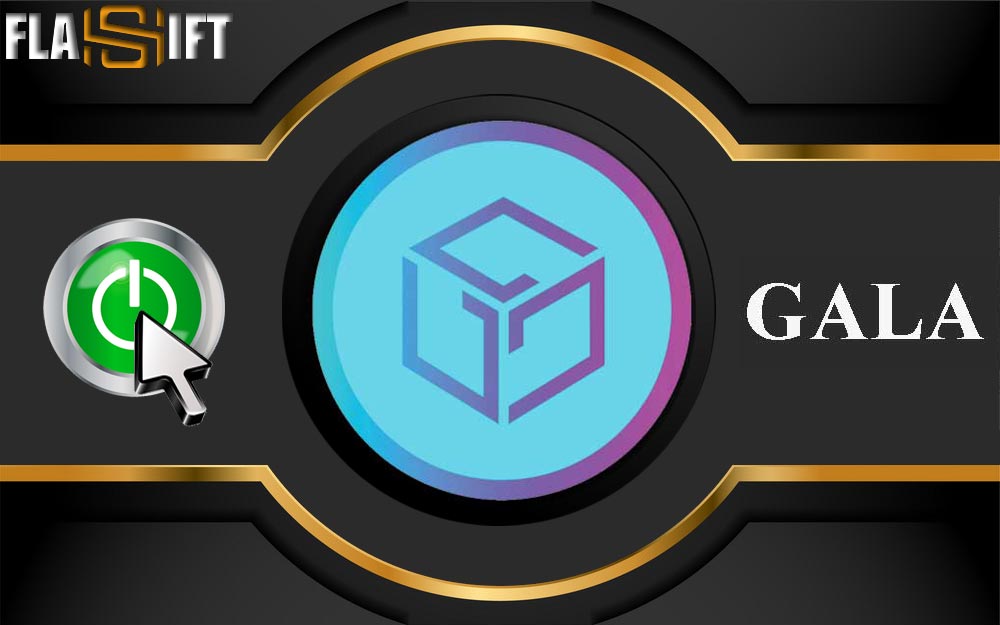 Introducing Gala cryptocurrency
What is Gala cryptocurrency
In this article, we intend to Introducing Gala cryptocurrency, the chart of this currency and its comparison with the dollar, the Gala token, its price analysis, and…. Let's explain.
It is widely believed that Metaveres will be a big part of the Internet experience soon, especially when you consider that Gartner Technology tracking company recently published a report that predicts that by 2026, 25% of people will spend at least one hour.
Play, learn, shop or work in Metaversion one day.
While many crypto projects offer ways to participate in Metavars, the Gala Games (GALA) currency is worth a closer look, as it allows users to play NFT and earn Also enter.
Introducing Gala cryptocurrency
Gala is an Ethereum-based digital currency that powers Gala games.
(For more information about Ethereum, we suggest you read our similar article about Introduction of Ethereum Cryptocurrency.)
Gala cryptocurrency is a platform that aims to transform the gaming industry by giving players back control of their games.
At present, players spend countless hours playing and investing in in-game purchases that can take from them at any time.
Like other currencies based on computer games or online games, Gala purchases items, upgrades, and other in-game assets and is used as a government token.
Introducing Gala Game – Introducing Gala cryptocurrency
GALA GAME is an online gaming ecosystem based on blockchain and monetization games, where players are paid GALA tokens for in-game success.
Users can also trade the non-exchangeable (NFT) tokens or GALA tokens they have earned in-game or in-game exchanges.
Not only can gamers have valuable tokens and NFTs, but also the player community in the types of games they want to create on the network by Gala Games developers.

Token Gala
Gala Game uses non-replaceable NFT tokens to ensure that the products are the players they receive or pay for.
NFTs are digital assets with unique identifying information, which are stored in a non-refundable smart contract.
Why could 2022 be an universal year for Gala Games?
Gala developers are responding to the demand of their community by launching their planned ideas this year, a fantasy role-playing experience called Mirandus, a Minecraft game called SpiderTanks, and 12 to 15 other developing games.
This type of population-focused game development, along with various ways to acquire users' digital assets, makes the Gala game environment highly user-friendly.
According to CoinMarketCap, Gala Game has more than 1.3 million monthly active users, with more than 26,000 NFTs sold since its launch in 2019, the most expensive NFT worth $ 3 million.
In addition, Gala Game announced on its Gala website in January that it was establishing its China blockchain.
Because its game ecosystem currently runs through the dense Atrium network.
The Gala post states that migrating to its GalaChain network reduces game latency, screen retention, and other bandwidth issues.
Gala Game Platform
Gala Game Development Team believes that blockchain should be invisible in their games.
They use simple game mechanics that all players can enjoy, whether they consider themselves blockchain professionals or not.
On the Gala gaming platform, players can own what they win in their games.
Those items belong to them if they win or win a magic sword on the Gala gaming platform.
Your items and any inherited status are verifiable assets in the blockchain that you can exchange or play with someone else.

Gala Game believes that they do not develop games in empty spaces.
They are constantly engaged with their Discord community and testing hypotheses.
In this regard, we create a vocal community whose input forms the design path of each game.
Everything in the Gala Game Network depends on the player-owned Node Ecosystem.
The Gala network is supported by users who run Gala nodes from their home computers.
Gala cryptocurrency Price Analysis
Last year, its price rose by more than 10,000%, and as of this writing, GALA has seen a sharp 70% drop from its peak, proving an interesting potential entry point for a multipurpose project.
Today, the Gala currency has grown by 4.55% on May 12, 1401, or May 2, 2012.
The currency is expected to reach a minimum of $ 0.44 in 2023, $ 0.63 in 2024, and $ 0.88 in 2025.
According to WalletInvestor, Gala is an excellent long-term investment, and its forecast is a bit more optimistic in the long run than PricePrediction.
But as you know, investing in digital currencies is not risk-free.
Avoiding investing and risking currencies is better if you do not have enough information about cash and its price forecasts.
Gala Rank in CoinMarketCap
Gala is ranked 59th on the CoinMarketCap list, and with such a low rating, the growing popularity of NFTs, meta-players, and game protocols that pay players, Gala can be launched with the help of new games and blockchain to be released this year.
Be, increase your current price well.
we suggest you to read:
Introducing GMT Digital Currency
Introducing Gala cryptocurrency
Introducing Gala cryptocurrency
Introducing Gala cryptocurrency
Introducing Gala cryptocurrency