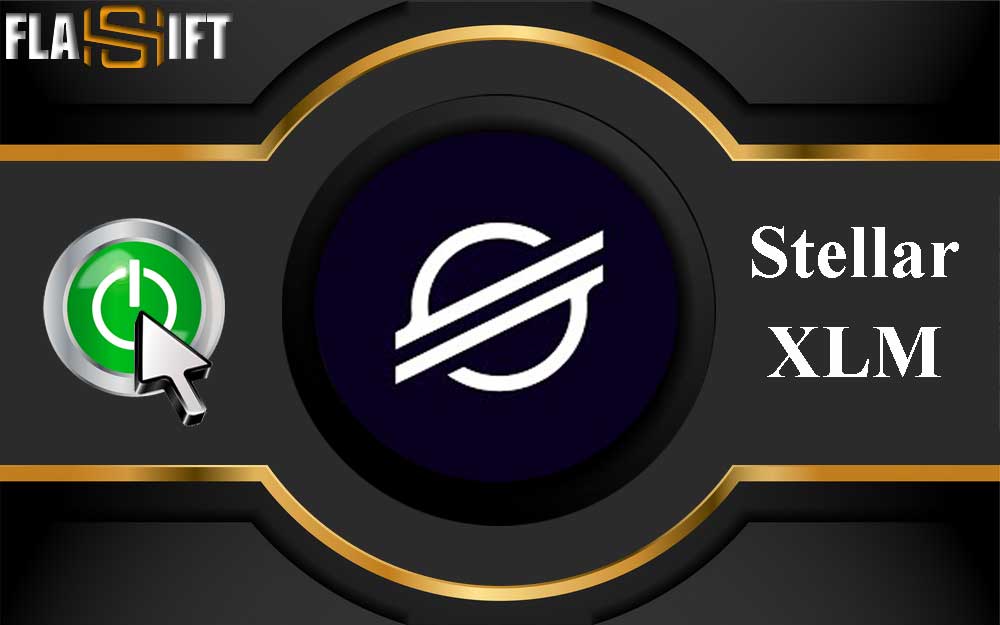 Introducing Stellar Cryptocurrency
What is Stellar? Everything about Stellar
Introducing Stellar Cryptocurrency: Stellar is one of the digital currencies that was born in 2014 with a similar nature to Ripple.
It is interesting to know that Stellar can actually be considered a fork ripple.
Ripple's senior founder, McCaleb's grandfather, disagreed with several developers over issues that eventually led to McCaleb's grandfather's leaving Ripple and working on Stellar.
While Ripple focuses on providing solutions for transfers between banks around the world, Stellar intends to facilitate payments between individuals around the world.
But the way both work is almost the same.
Introducing Stellar Cryptocurrency
Lumen (XLM) is the currency used in the Stellar network and generates 100 billion of it, which is gradually marketed and automated.
Each transaction in the Stellar network has a fee of only 0.0001 and is done in less than 6 seconds.
On the official site, Stellar introduces itself as an open source distributed payment platform.
Using cross-border payments, their protocol allows for the exchange of traditional currencies and automatic conversions between people around the world.
The Stellar network is decentralized but does not operate on blockchain like Ripple and unlike Bitcoin.
Stellar network currency or lumen cannot be extracted and a certain amount has been created by the company.
If you want to know more information about Ripple cryptocurrency, You can read our article about Introducing Ripple digital currency
How does Stellar work?
Aside from being used as a low-cost, high-speed digital currency, Stellar is more than just a digital currency.
Organizations such as banks and financial systems, so-called "Anchors" in the network, examine communications in the network.
Anchors are trusted entities that act as communication bridges in the Stellar network.
For example, you are in the United States and your friend is in France and he asks you to pay 100 euros.
You can use the Stellar network and send the dollar equivalent to your friend.
This money will be automatically converted into Euros at the Bank of France and will reach your friend.
So Stellar can be moved in volts like other digital currencies or its network can be used for other currency payments.

Introducing Stellar Cryptocurrency
The process of sending traditional currencies in the Stellar network:
The Internet is a network of servers that includes data, websites, and applications.
Like the Internet, Stellar is a decentralized network of servers around the world that make up a head office.
This general ledger records all transactions of different individuals and companies.
There is a complete copy of the World Headquarters on each Stellar network server.
Any entity can create a server.
The network becomes more powerful with more servers.
The servers communicate with each other to confirm transactions, and every two to five seconds, they update the general ledger, this mechanism is called consensus.
The general ledger records your money as a credit issued by anchors.
Anchor Bridge is a link that brings traditional money to the Stellar network.
These anchors include banks and payment systems.
Credit will be credited to your online wallet.
Anchors are built to hold your money.
Credits issued to the wallet can be transferred across the network.
Stellar has a decentralized exchange and converts amounts into other currencies at the lowest conversion rate.
Eventually the money is transferred and converted in a matter of seconds.
Introducing Stellar Cryptocurrency
Stellar wallets
The currency name used by the Stellar Network is Lumen, abbreviated XLM. Valid wallets of this currency that are approved by the main website:
Stellar Desktop Wallet (Official Wallet)
This application is the official client of Stellar and is completely open source.
In this wallet, you can save, send or receive your lumens.
This wallet runs on Windows, Mac and Linux operating systems.
The private keys and all the contents of the wallet are stored in your desktop, so try to back it up from time to time.
Stargazer multipurpose wallet
This wallet can be used for Android, Windows and Mac operating systems.
Simple user interface and open source are the capabilities of this software.
Centaurus mobile wallet
This wallet for iOS and Android operating systems is designed and approved by Stellar.
Introducing Stellar Cryptocurrency

PapayaBot Telegram Wallet
This is a telegram robot wallet.
In addition to Lumen, this wallet also supports Bitcoin and LiteCoin.
Its security is guaranteed on the Telegram platform and it can be used wherever Telegram is installed.
Ledger Nano
This wallet is the safest Stellar wallet.
Ledger Nano Wallet is a hardware wallet with educational scheduling and multi-signature capability designed for those users who need more layers of security to protect their investment.
Apart from Stellar Lumen, this wallet supports many currencies such as Bitcoin, Atrium and Ripple.
The price of this wallet is about $ 80.
There are several other web wallets for this currency that we did not introduce due to the high risk of web wallets.
If you want to exchange cryptocurrencies click here
Suggested to read article: