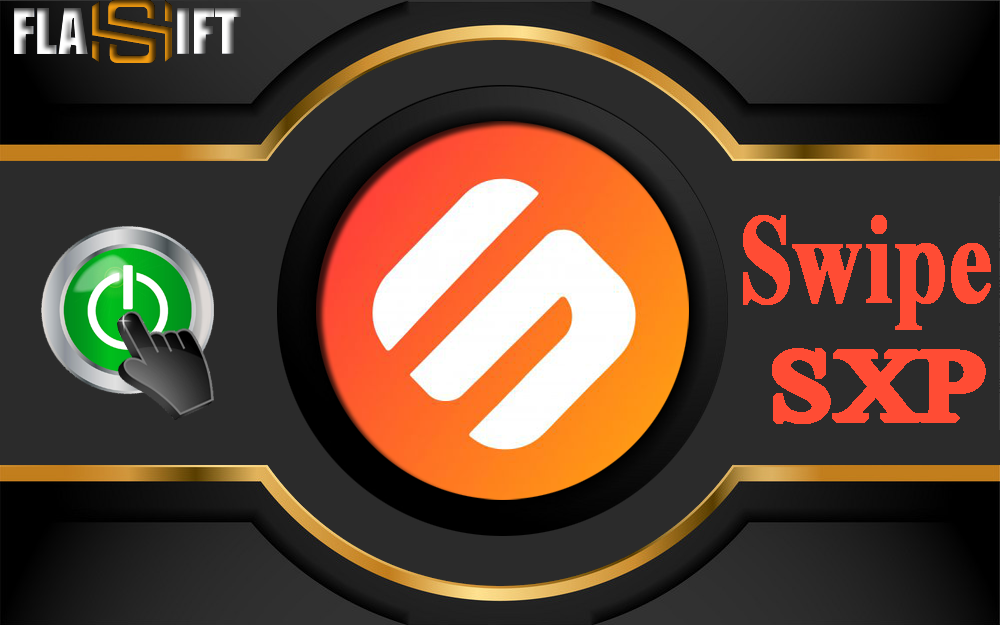 Introducing Swipe Digital Currency
What is Swipe?
Introducing Swipe Digital Currency: Swipe launched in 2018 by Joselido Lisaranto.
Swipe offers decentralized financial applications on a blockchain-based d5 network platform.
acquired by Binance in 2020 Swipe offer several DeFi apps to trade, sell and buy products and services using cryptocurrency.
Swipe aims to build an all-in-one financial ecosystem where users can handle any cryptocurrency market needs without leaving the platform.
Insured by Binance, Coinbase, and Bitcoin.
Swipe has issued a debit card, that can be used anywhere Visa is accepted.
Swipe is actively incentivizing staking
Another token dynamic to be aware of is how Swipe is actively incentivizing staking.
Firstly, you have 20.000 tokens that are distributed as staking rewards every day.
Secondly you need to stake SXP to get your hands on those crypto cards.
So if these are very popular then we could see a ton of tokens taken off the tradable supply because of that.
educing that tradable supply theoretically means that you need less net buying pressure to increase the price of the token.
So that's another dimension to think about too.
You can also read this article>>>>>>>Introducing Solana Digital Currency
Debit card
I now want to move on swipe's flagship product and that would be their crypto cards.
The swipe card is a Debit card that enables users to spend their funds at over 45 million locations worldwide.
I should start off by saying that these cards are only currently available:
Austria, Belgium, Bulgaria, Croatia, Republic of Cyprus, Czech Republic, Denmark, Estonia, Finland, France, Germany, Greece, Hungary, Ireland, Italy, Lithuania, Luxembourg, Malta, Netherlands, Poland, Portugal, Romania, Slovakia, Spain, Sweden and the United Kingdom.
So I'm afraid those based elsewhere will have to hold their horses and hope the chaps that Swipe get moving on supporting more countries.
You can also read this article>>>>>>>Introduction of NEO cryptocurrency
The Swipe token SXP
The SXP token enables the Swipe ecosystem and governs the decentralized protocols.
The Swipe cryptocurrency has a unique supply model with a 300 million total supply,
and a current circulation of 73 million.
The SXP token follows a deflationary model,
where the total supply will be decreased over time as the network grows.
And, based on Ethereum and Binance protocols will be destroyed and burned on-chain as protocol usage grows.
Until the total supply decreases to 100 million.
By decreasing the supply SXP will increase in value over time as more users adopt the swipe DeFi ecosystem.
The SXP distribution schedule also offers reward opportunities.
Every month 1.2 million SXP become available for ecosystem rewards like staking.
An additional six hundred thousand SXP tokens are available for operations that run Swipe.
Of these available tokens, only 10 percent are open to public sale.
Swipe launches permissionless applications with no admin keys giving SXP users full control of the platform without essential authority.
In addition, Swipe allows the community to govern the protocol and all smart contract dynamic parameters.
You can also read this article>>>>>>>Introduction of Decentralan(MANA)
Block card
Digital assets like this one are supported by block cards and you can use them to fund your block card account and,
make purchases at over 50 million merchants worldwide.
You can also use block card bank accounts to purchase popular assets like this one.