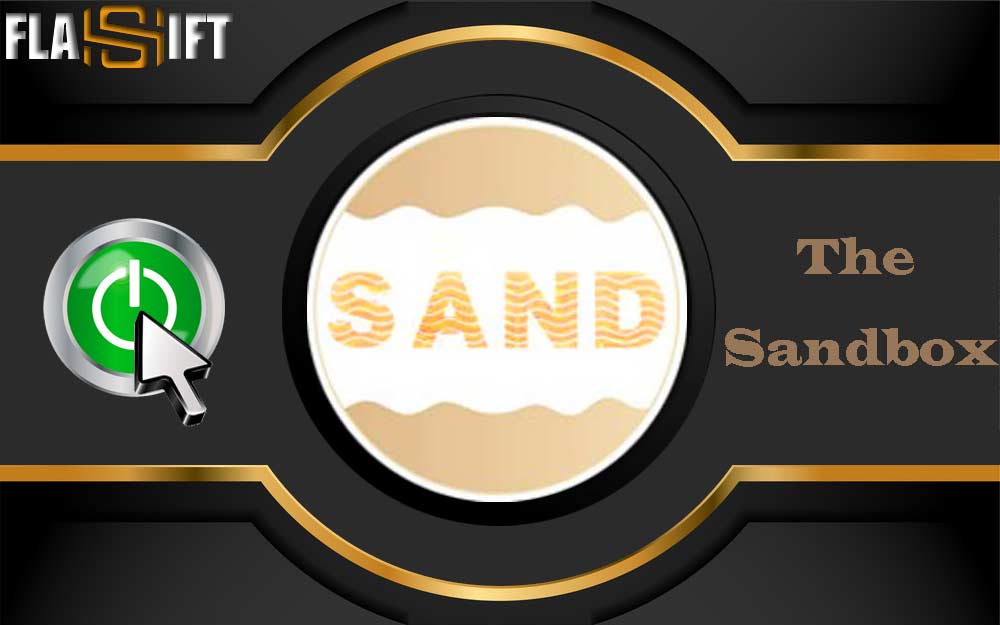 Introducing the Sandbox cryptocurrency
The Sandbox currency
Introducing the Sandbox cryptocurrency: Ever since October 2021, when Facebook announced that it would change its name to Meta, there has been a lot of hype surrounding the term "metavers" and its uses.
Metavers or the virtual world allows people to create custom parallel worlds and work with avatars designed in these worlds.
In the meantime, one of the best and most well-known Metavers platforms is the SandBox platform.
Sandbox is a game based on Ethereum and Unparalleled Tokens (NFT) that offers players a unique ownership experience.
The game, which is categorized as a "monetized game", employs players' creativity and allows them to participate in both the creation of game items and the games themselves.
Players can use free design tools to create their own games and digital assets, and then sell those assets in the Sandbox market and earn money.
What is The Sandbox?
The Sandbox is a community-based monetization game that allows players to design and create their own virtual world using unparalleled tokens.
In fact, the Sandbox on Metaverse is a blockchain-based virtual world that seeks to reward players for the value that they design and produce by revolutionizing the gaming industry.
Built on the Ethereum blockchain platform, the Defy platform provides users with free tools to build their own games and digital assets and then exchange them in the gaming market with the platform's native token, called a (SAND). Also, players in this ecosystem can design their avatars to access different games, centers and environments and maintain interaction with other players.
Each digital plot of land in the Sandbox metadata is called a LAND token, which is a unique ERC721 token on the Ethereum blockchain.
To buy these LANDs, you need a native platform token, or a SAND.
In addition, it is possible to offer personal assets and purchase other assets on this platform using this token.
In fact, SAND is the sandbox governance that, in addition to its economic use, also gives players the right to vote.
How does The Sandbox work?
Through three products, the sandbox allows players to not only be the designer and producer of in-game content, but also have full ownership of the content produced and be able to monetize in-game assets.
In Sandbox, users can create custom avatars, build various structures, and even build their own game.
Owning and making money from all of this is possible thanks to the technology of unparalleled tokens and the following three products:
• VoxEdit
• Game Maker
• The Sandbox Marketplace
VoxEdit
VoxEdit is a free tool for creating and animating three-dimensional objects and items, such as characters, animals, and tools in the Sandbox.
These objects are known as assets (ASSETs) and are based on the ERC1155 token standard.
This standard uses new technology to create unique tokens.
In fact, VoxEdit is a user-friendly software for creating Voxel items in the sandbox world.
Voxels are square three-dimensional pixels that can be called virtual versions of LEGOs.
These Voxels can be quickly edited in VoxEdit to turn into various shapes including objects, decorative items, avatars and characters, animals, costumes, weapons and other game tools.
These virtual goods can then be traded as unique tokens in the Sandbox market.
Game Maker
The Sandbox Game Maker is another free tool that allows users to create and test their own unique 3D games on the Sandbox.
Game Maker is a simple application that does not require coding knowledge to use.
Using this tool, users can design and organize various elements inside the game and unique tokens in an environment called LAND.
For example, players can edit fields, place characters and structures on them, and manage various stages of the game.
They can also market and sell their structures through the sandbox market.
The Sandbox Marketplace
The Sandbox marketplace is a good place to buy and sell everything in the sandbox; From pieces of land to objects, animals, decorations, weapons and whatever the players have designed and created.
The marketplace allows developers (in-game content creators) to sell their work for other developers or players to use this content to create and develop their own contexts.
For example, a builder may offer a particular object and a player may think that the object belongs to his or her other assets.
In this case, the buyer must pay the specified amount to purchase the object in the form of a SAND token so that he can place it on his plot.
So, as you can see, the exchange interface in this market is the native token of the SAND.
What is a SAND token?
SAND is a native sandbox platform that enables all transactions and interactions of the ecosystem.
This token is created on the Ethereum blockchain and is based on the ERC20 standard.
The Sandbox players need a document token to play games, buy equipment, or personalize avatars.
In addition to being used as an intermediary for exchanges, the SAND is also considered a sovereign token, and holders of this token can have the right to vote on ecosystem changes.
This feature is added to this token after launching the Decentralized Sandbox.
According to the Sandbox roadmap, the Daewoo will be launched in the second quarter of 2022. Also, this ecosystem has made it possible to share and earn rewards through document tokens.
Read similar article: