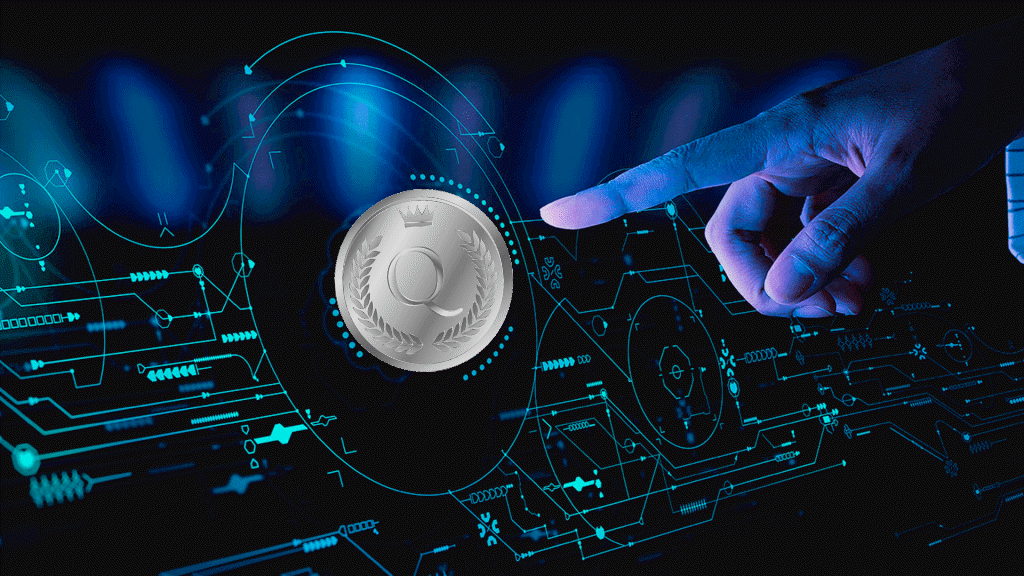 Introduction of Initiative Q Digital Currency
What is Initiative Q digital currency?
Introduction of Initiative Q Digital Currency: Initiative Q, also known as Quahl, attempts to create a new payment network and digital currency.
Project Q is supported by Lawrence White, an economist at the Cato Institute.
The initiative has shown that it will not take steps to evade state regulations.
Initiative Q is not a cryptocurrency but will be overseen by an independent monetary committee, such as a central bank.
see other Cryptocurrencies:
Introduction To Lightcoin Digital Currency
Objective Initiative Q
The goal of this startup is to create a new payment system and replace the existing payment systems (currency, credit cards, cash, bank transfers) because they are complex and expensive.
The content on the site says that newer technologies are ready to replace them, but this does not happen because not enough people join and use the new currencies.
If a platform is provided for a sufficient number of people to enter, it will be $ 20 trillion annually and make a transaction on this new payment system.
Register for Initiative Q
Currency for registrants will not be released until a significant number of their recipients have been authenticated.
In November 2018, Vox.com reported that more than two million people registered in 180 countries.
Later that month, O Globo registered more than five million users, and The Times of India reported that many countries users registered, including India, Brazil, the United States and the United Kingdom.
Is Q currency a scam?
Initiative Q does not need money, and it just needs an email address and name.
This way, you can reserve Q coins for the future.
But the question is, why does this currency not want any money?
Be careful! The website talks about coins reservation, not buying them.
A simple reservation does not eliminate the fact that Q makers will have to pay fee to issue Q coins
reserved by users.
Initiative Q attempts to create an extensive database that may later be sold to the highest bidder.
In the end, the question we all ask ourselves is:
Should we consider Initiative Q a scam or an actual product?
To have a clear assessment of Initiative Q, we have to wait for its evolution in the future.
To date, Initiative Q seems to be a great marketing tool for a relatively harmless product due to the lack of money transfer and requesting a name and email address for future Q coin reservations.
However, our data and names may be more valuable than we think in today's high-tech world.
A clear example of this is Facebook and Cambridge Analytica, which we will tell that story in the following.
Stealing data from Facebook and Cambridge Analytica users!
Cambridge Analytica had purchased Facebook data on tens of millions of Americans without their knowledge to build
a "psychological warfare tool,"
which it unleashed on US voters to help elect Donald Trump as president.
Before the news broke, Facebook banned Wylie, Cambridge Analytica, its parent company SCL, and Aleksandr Kogan, the researcher who collected the data, from the platform.
Christopher Wylie's revelations about Cambridge Analytica and its use of Facebook data
But those moves came years too late and couldn't stem the outrage of users, lawmakers, privacy advocates, and media pundits.
Immediately, Facebook's stock price fell, and boycotts began.
Zuckerberg was called to testify before Congress, and a year of contentious international debates about consumers' privacy rights online commenced.
On Friday, Kogan filed a defamation lawsuit against Facebook.
In 2013, two Cambridge University researchers published an article explaining how they can freely predict people's
personalities and other important details from Facebook likes.
These predictions, researchers say, "could be a threat to the well-being, freedom or even life of individuals."
Cambridge Analytica's predictions were largely based on this research.
Two years later, in 2015, a writer named Harry Davis reported in the Guardian newspaper that Cambridge Analytica
had collected data from millions of American Facebook users without their permission and from their likes to create
personality profiles for the 2016 US election.