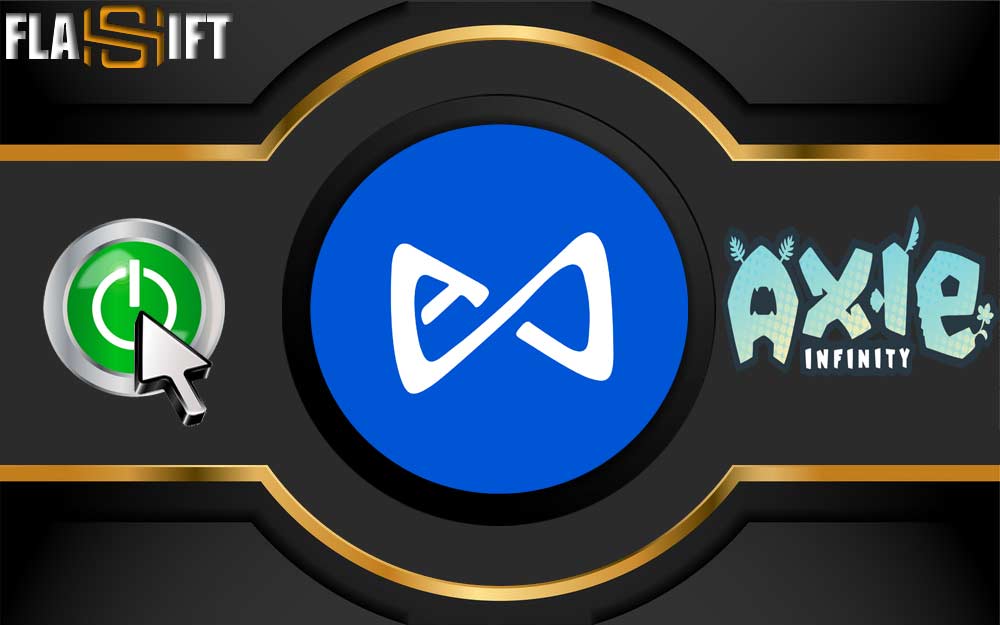 Introduction to AXIE Infinity
What is AXIE Infinity
Introduction to AXIE Infinity: Axie Infinity cryptocurrency is the name of a game based on NFT (non-exchangeable token) that entered the world of digital currencies in 2018.
The game was originally conceived by a startup in Vietnam, and its initial project, Sky Mavis, was launched and released in 2020.
The token for this cryptocurrency on the Ethereum blockchain is AXS.
The way this game is played is that you can buy or sell AXS tokens by playing.
Users can use this game to receive the AXS token as a reward by voting and playing on its dedicated platform; This reward is provided through the Axie Infinity treasury.
Of the total 270 million AXS tokens offered, some are for public sale, some are for Sky Mavis consultants, and some are for in-game features.
AXS is a token with Ethereum 20 standards, and you can use wallets that support this standard to store it.
The initial release of the token was less than 60 million, but it is expected to increase gradually by 2026.
Introducing Axie Infinity game
NFT tokens are irreplaceable in the field of cryptocurrencies such as gaming and art, which became very popular in early 2021.
This token uses blockchain technology to create cryptocurrency that cannot be reproduced.
Also, before people became familiar with these tokens, several blockchain-based video games were being designed and built. With the unveiling of NFT tokens, Axie Infinity introduced its game from the private studio of SkyMovies, and as the popularity of NFT tokens decreased, it was able to gain more fans and increase the popularity of its game.
Axie Infinity cryptocurrency made a bold innovation in the field of cryptocurrencies by presenting its game, which attracted the attention of many users.
Read our similar article about Introducing The Sandbox Cryptocurrency
Who is Co-Founder and CEO – Axie Infinity?
The CEO of the company, Mr. Trung Nguyen, is in charge of managing the company.
He is the one who decides what products to produce, where to market and for what products, and where the company is headed.
At the age of 19, the young genius started an e-commerce startup called Lozi and was able to raise $ 10 million.
With the success of Lozi startups, a steady business was created.
At the same time, he left the company to work on newer designs and ideas.
The Sequoia and Anduin Transactions projects were attractive options for him.
After these two projects, this time the Axie Infinity platform attracted the attention of Trung.
Chief Executive Officer Aleksander Leonard Larsen is in charge of all Axie Infinity business cases.
In addition, he is a member of the board of directors of the famous Blockchain Games Union.
This person has good social interactions with blockchain industries in Japan, China, South Korea, and Vietnam.
Mr. Tu Doan is the game designer and art director of the company, the mastermind, and the original designer of Axie.
He has previously worked as a design manager at Lozi Company.
The Chief Technology Officer(CTO), Mr. Andy Ho, manages the company's engineering team.
He is in charge of engineering technical operations and manages and leads engineering strategies in projects.
Interestingly, he was a former intern at Google and PayPal, and was a project software engineer for Anduin transactions.
The director of development, Mr. Jeffrey Zirlin, is working to develop and grow this platform.
Axie Infinity's products and business are also designed by Mr. Zerlin.
How Axie infinity works?
Game characters in this system environment called Axie are immutable NFT tokens that are owned and controlled by players who store these tokens in their personal wallets and send them to other Ethereum addresses to exchange with other players.
This is done through a blockchain-based market.
Axie Infinity game has a variety of items and virtual lands that use the ERC-721 tokening standard.
Pokémon-inspired Axie Infinity cryptocurrency and Axie game is a fighting game in which players can train their Axies to fight others.
In order to cultivate Axies, players must consider the race and rank of the characters in order to have the best chance of producing and cultivating powerful Axies.
Players can also sell their Axies in the NFT market and exchange their islands or any item in the game.
In Axie Infinity, there are two game modes: Adventure mode where players have to fight and finish each level successfully, and Arena mode which has combat matches and requires at least 3 Axies in battle.
Game environment of Axie infinty- Introduction to AXIE Infinity
Axie Infinity's game environment is very adventurous.
The adventurous corps engages in hand-to-hand combat with monsters on the battlefield.
An opposite corps is a real person playing.
The winner of the game gets SLP or smooth love potion in each stage.
SLPs are used to give birth to axies.
SLP is an Ethereum-based token and ERC20 standard.
This token can be bought and sold in Binance exchange and some other exchanges.
An important point about costs is that the price of Axie is not cheap and the gas fee in the Ethereum network is very high.
For the Axie Infinity game, a special chain in Ethereum called Ronin has been designed exclusively.
AXS token
In November 2020, the AXS or Axie Infinity Shard was introduced as a new concept in the game space.
In fact, this token is an ERC-20 token built on the Ethereum blockchain and has a maximum supply of 270,000,000 AXS coins.
Users can also share their tokens for regular prizes and use AXS coins to pay for each item on the platform.
For example, buy Axies in the market.

Therefore, the sharp increase in AXS tokens depends on the growth of the Axie Infinity platform.
The remarkable thing is that the stock of AXS coins reaches 270 million tokens.
Some of these coins are for public sale only and others are available in the game.
Some of these coins are intended for Sky Mavis project activists and consultants.
The initial offering of the AXS Coin (ICO) has been less than 60 million tokens, and more tokens are expected to be issued each year by 2026.
If you want to exchange cryptocurrencies click here