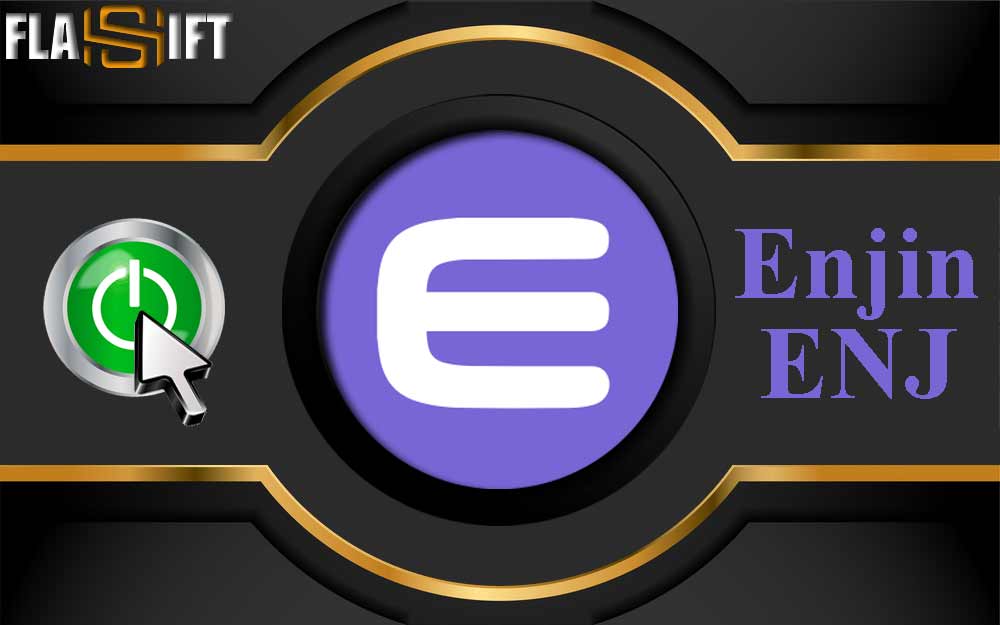 What is Enjin coin
The future of Enjin coin
What is Enjin coin? ENJ is an ERC-20 token on the Ethereum blockchain that supports ERC-1155 smart contracts.
The first release of the Enjin Coin (ENJ) took place at the International Enjin coin Exhibition, which ran from July to November 2017, and was valued at approximately $ 22 million.
In this exhibition, approximately 80% of the total tokens offered are sold and the remaining 20% is divided between the founding team, the company, and the investors.
In 2017, when the project was combined with the sale of its own token, it made a profit of approximately $ 35 million.
Enjin coin is currently in the top 100 cryptocurrencies.
This currency code is used in online games and several different websites.
Enjin coins can be turned into other digital assets such as gaming items or gaming gold.
History of Enjin coin
Enjin coin crypto was initially traded at $ 0.017 at various exchanges, but after experiencing some fluctuations, it was able to start growing, which started in early December 2017.
The price of these ciphers reached $ 0.44 on February 6, 2018, after growing.
But this was not a permanent climb, and after that date, Enjin coin's price continued to fall to $ 0.10.
It took a relatively downward trend and continued this downward trend with slight fluctuations until March 2019, saw good growth in March, and continued in this price range up to $ 0.16.
After that, Enjin coin fluctuated in the same price range until the end of 2020, and since then (late 2020) we have seen a great rise in the price chart of this share in the wake of other digital currencies.
The highest price recorded for Enjin coin was $ 3.9 on April 9, 2021.
Founders of Enjin coin – What is Enjin coin
The Enjin Network was founded in 2009 as a gaming platform by Maxim Blagov and Witek Radomski, with Blagov taking over as CEO and CEO.
Radomsky, as Chief Technology Officer, was responsible for the technical development of the products.
According to Blagov, he has experience in creative leadership, retrieval, and the management and design of software projects.
The idea of integrating blockchain into the engine first came to Radomsky after he became interested in bitcoin in 2012, which eventually persuaded the company to accept the technology as a payment option.
After learning about Ethereum and smart contracts, he decided to build his own blockchain software.
Radomsky is also the author of the ERC1155 standard token, which is used for tokens issued on the Ethereum.

This standard was introduced in 2018 and finalized in 2019, which is used to manufacture and produce both exchangeable (FT) and non-exchange (NFT) tokens.
After Witek Radomsky became acquainted with and interested in bitcoin, he persuaded other members of Enjin to add bitcoin to their options as a payment method.
But after learning about Ethereum and the Ethereum network, as well as smart contracts, Radomsky decided to start a blockchain project.
About ENJ Token
Enjin Coin has a total of 1,000,000,000 ENJ tokens.
The peak price of this token dates back to January 7, 2018, which reached $ 0.493384.
As mentioned above, ENJ is an ERC-20 token on the Ethereum blockchain and also supports ERC-1155 smart contracts.
Advantages of Enjin Coin
• Ability to design and build game items and elements that can be used in several games. This is the multimedia feature of blockchain games.
• The Enjin's partnership with the well-known Samsung company is another strength for this platform and its digital currency, the engine platform wallet is directly related to the Keystore, which is a safe and secure part of Samsung's new smart phones. (Keystore is an environment for storing private keys on new Samsung phones.)
• A new form of cyber ownership has been defined using the engine.
• The various parts of the Enjin platform have made it possible for the platform to perform the necessary activities on the platform without the need for other external resources.
• The long history of the engine company, which consists of a professional team, has created a good combination by employing blockchain, which is the technology of the day.
Disadvantages- What is Enjin coin
Some people think that virtual assets are fake assets and have no value since the Enjin platform helps users to own virtual assets, some may think this is a weakness of this platform.
Enjin Coin Ecosystem- What is Enjin coin
The Enjin has built a complete ecosystem in which it is possible to build, store, trade and use these items.
Enjin Wallet: Enjin Wallet has its own wallet in which players can store or trade items.
The Volt Enjin also connects all the features of this platform.
This volt has several uses for users:
Access to inventory and the ability to connect to multiple games and use items on each platform
Deal with other players via Enjin Volt, meaning they are able to move coins and items out of the game environment.
Selling digital's products in exchange for Enjin Coin
Enjin X: A blockchain explorer where transactions and items can be viewed.
Unity Plugin: A tool that allows developers to directly export and implement in-game atoms on various platforms such as iOS, Android, PC and Mac OS.
Marketplace: Purchase and list items through the security of smart contracts that facilitate independent trading.
Usage of Enjin Coin – What is Enjin coin
Like any other cryptocurrency, you can make a profit by buying and selling Enjin cryptocurrency in exchange offices at the right time.
Using the Enjin token on the Aave lending platform is another application of this token, so you can make a profit by purchasing and owning the Enjin token and then lending your tokens to other people on the Aave platform.
BMW has made it possible for BMW car owners to exchange BMW tokens and Enjin on its BMW Vintage platform.
Microsoft-owned Azure Heros also rewards its shareholders based on Enjin tokens.
Read similar article:
Introduction to AXIE Infinity
Introducing the Sandbox cryptocurrency