Scammers are constantly on the lookout for inventive methods to take your cash, and the huge expansion of cryptocurrencies in the past few years has offered many possibilities for fraud. In 2021, cryptocurrency-related crimes set a new high, with scammers stealing $14 billion in cryptocurrency. If you'd like to participate in cryptocurrency, you should be informed of the potential hazards. 
Frauds involving investments in cryptocurrency:
There are numerous forms of cryptocurrency frauds. Among the most frequent are:
Website forgeries
To deceive unwary customers, scammers will occasionally construct bogus cryptocurrency trading sites or false copies of authorized crypto wallets. These bogus websites frequently have domains that are similar but somewhat different from the sites they are attempting to imitate. They appear remarkably the same as authentic sites, making differentiation impossible.
What are non KYC crypto wallets?
Scam offers
In what is referred to as a giveaway scam, scammers offer to equal or triple the digital currency that was transferred to them. Effective content from what appears to be a legitimate social networking account can establish a sense of validity and immediacy.
Scams involving blackmail and ransom
Blackmail is another tactic used by scammers. They send emails claiming to have an archive of the user's visits to sexual sites and threatening to expose them until they reveal private keys or pay cryptocurrency to the scammers.
Pros & cons of investing in cryptos
Fake applications
scammers also frequently use bogus apps available for installation on Google Play and the Apple App Store to dupe investors in cryptocurrency. Despite these fraudulent apps are rapidly discovered and eliminated, it does not imply they aren't having an effect on numerous businesses. Many of people have installed fraudulent cryptocurrency applications.
Tips on how to safeguard your cryptos against scammers
Keep a watchful eye on webpage URLs
You do not wish to be the target of a falsified website or put your personal data into an insecure site. Before trying to sign in, double-check the address of the website to ensure it is real and begins with https (instead of http). 
What are different types of Crypto wallets?
Safeguard your digital wallet
In order to make purchases of cryptocurrencies such as Bitcoin or perform operations, you will need a digital wallet as well as private keys in order for accessing the wallet. If a web page or firm asks you to disclose your personal information under any circumstances, it is most likely a fraud and you should avoid it at all costs. Nobody should ever have access to your private keys.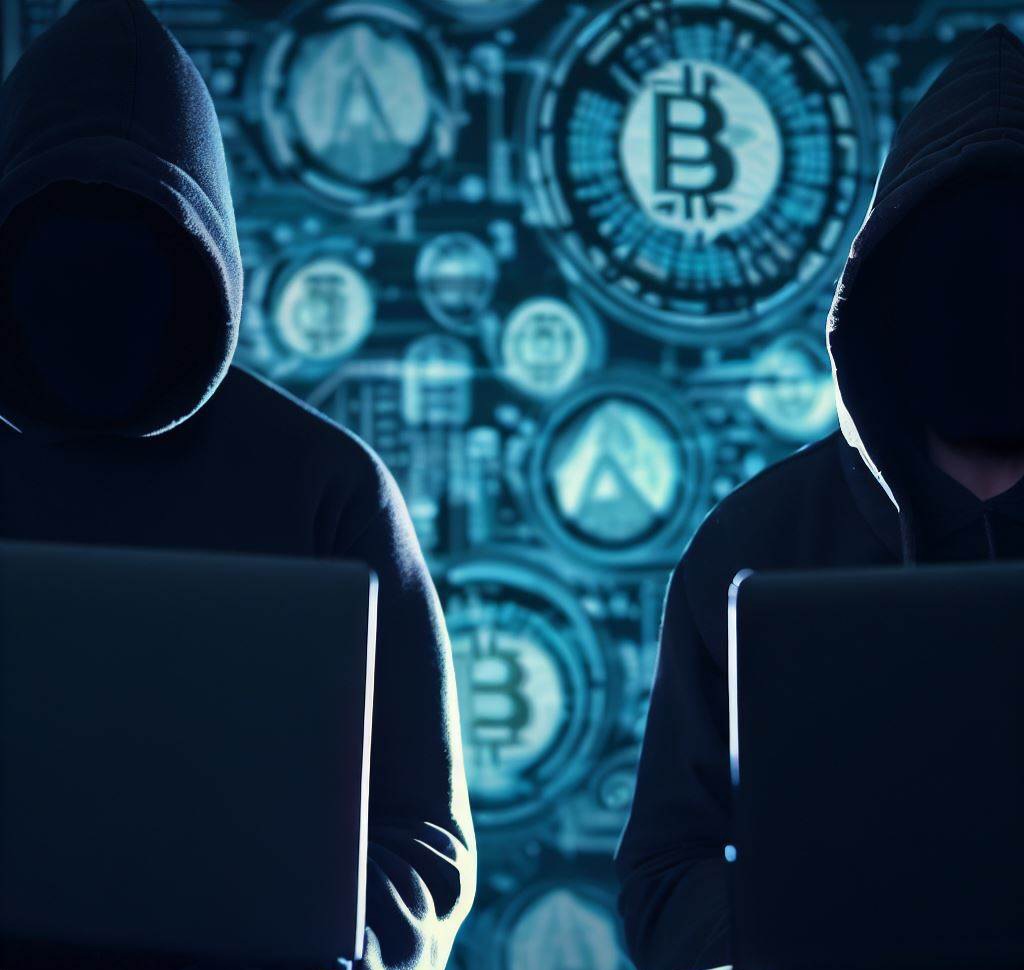 Ignore cold emails
If you are approached unexpectedly about a 'great' bitcoin investment chance that appears too appealing to be real, it most likely is. Never give out your private data or sign in to your digital wallet via shady hyperlinks in emails since they are almost always a fraud.
Install apps only through authorized platforms
Although phony programs can find up in the Google Play Store or the Apple App Store, downloading apps from these sites is more secure than anywhere.
Avoid cold calls
If somebody reaches you out of nowhere offering you an investment in a digital currency opportunity, it's most likely a fraud. Never give out personal information or provide money to anyone who approaches you in this manner.
Take wary who you put your trust in.
There are a lot of terrible crypto advice available, and you would rather not speak to somebody you shouldn't and fall into a fraud. Take no recommendation from celebrities, persons on social media or online forums, or anybody else you don't know very well and who lacks significant business qualifications. 
Conclusion
While utilizing cryptocurrency has become crucial in the modern digital age, protecting your business from digital currency fraud is equally essential for securing your brand name.